Investing.com - The euro extended losses against the U.S. dollar on Monday, as concerns over Spain and Greece as well as worries over the outlook for global growth hit demand for the single currency.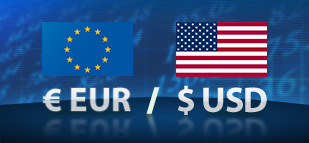 EUR/USD
hit 1.2887 during European afternoon trade, the session low; the pair subsequently consolidated at 1.2896, shedding 0.33%.
The pair was likely to find support at 1.2834, the low of October 10 and resistance at 1.2942, the session high.
The euro came under pressure amid growing doubts over whether Greece can meet austerity targets as coalition talks on the latest round of spending cuts remained deadlocked.
Meanwhile, investors were eyeing a meeting between Spanish Prime Minister Mariano Rajoy and Italian Prime Minister Mario Monti later in the day, as pressure mounted on Spain to request a bailout from its euro zone partners.
Market sentiment was also weighed by concerns over the global economic outlook, despite Friday's better-than-expected U.S. data on economic growth, as weak third quarter corporate earnings results fuelled fears over a slowdown in demand.
The euro edged higher against the pound, with
EUR/GBP
easing up 0.08% to 0.8042 but was trading close to a two-week low against the yen, with
EUR/JPY
falling 0.39% to 102.63.
Trading activity was expected to remain light during U.S. trading hours on Monday, as a result of the first market-wide, unscheduled closure since September 2001 as Hurricane Sandy made landfall in the northeastern U.S.