Investing.com - The euro rose to session highs on Wednesday after official data showing that the number of unemployed in Germany rose much more-than-expected in April boosted the likelihood of more easing by the European Central Bank.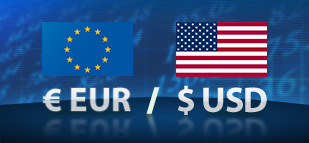 EUR/USD
hit 1.2890 during European morning trade, the session high; the pair subsequently consolidated at 1.2885, gaining 0.23%.
The pair was likely to find support at 1.2836, the session low and resistance at 1.2948, Tuesday's high.
Germany's Federal Statistics Office said the number of people out of work rose by 21,000 in May, much more than the 5,000 increase expected. Germany's unemployment rate was unchanged at 6.9%, in line with expectations.
The ECB cut its benchmark rate to a record low of 0.5% earlier this month and recent comments by senior bank officials have indicated that the ECB is ready to reduce borrowing costs further if needed.
Demand for the dollar continued to be supported by expectations that the Federal Reserve will wind down its USD85 billion-a-month asset purchase program later this year.
Elsewhere, the euro was fractionally higher against the pound, with
EUR/GBP
inching up 0.06% to 0.8552 and was lower against the firmer yen, with
EUR/JPY
down 0.37% to 131.06.
Germany was to release official data on consumer inflation later in the trading day.