Investing.com - The euro touched an intra-day low against the dollar on Wednesday after data showed that U.S. new home sales jumped to a five-year high in June, but the single currency remained supported following encouraging euro zone data.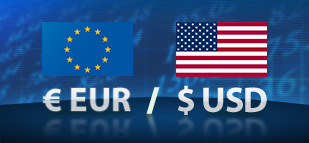 EUR/USD
touched an intra-day low of 1.3198, before paring back losses to 1.3213, still down 0.08% for the day.
The pair was likely to find support at 1.3162, Wednesday's low and resistance at 1.3255, the session high and a five-week high.
The Commerce Department said U.S. new home sales jumped 8.3% to a seasonally adjusted annual rate of 497,000 units, the highest level since May 2008.
Analysts had expected new home sales to rise 1.8% to an annual rate of 482,000.
The data boosted expectations that the Federal Reserve will start to scale back its bond buying program later this year after Fed Chairman Ben Bernanke said last week that the pace of the bank's bond purchases would depend on economic data.
The euro rose to five-week highs against the dollar earlier after data showed that the euro zone composite purchasing managers' index rose to 50.4 in July from 48.7 in June, on the back of stronger data from Germany and France.
The data fuelled optimism that the bloc's economy could emerge from a recession in the third quarter.
Germany's manufacturing PMI rose to 50.3 from June's reading of 48.6, and the service sector PMI jumped to 52.5, from 50.4.
The French manufacturing PMI ticked up to a 17-month high of 49.8 from 48.4 in June, while France's services PMI improved to 48.2 from 47.2 last month.
The report offset concerns over a slowdown in the world's second largest economy after a report showed that Chinese manufacturing activity slumped to an 11-month low in July.
The preliminary reading of China's HSBC manufacturing PMI fell to 47.7 in July, from a final reading of 48.2 last month. Analysts had expected the index to rise to 48.6. A reading below 50 indicates a contraction.
The euro was higher against the pound and the yen, with
EUR/GBP
up 0.14% to 0.8613 and
EUR/JPY
advancing 0.79% to 132.54.