Investing.com - The euro firmed up against the U.S. dollar on Wednesday, pulling back from a four-month low but the single currency remained vulnerable as fears over the risk of a Greek exit from the euro zone supported safe haven demand.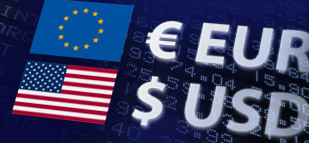 EUR/USD
retreated from 1.2680, the pair's lowest since January 17, to hit 1.2720 during European early afternoon trade, still down 0.07% on the day.
The pair was likely to find support at 1.2648, the low of January 18 and resistance at 1.2740, the session high.
The euro found some support after tumbling to a four-month low against the U.S. dollar earlier, after talks in Greece aimed at forming a government failed, forcing another round of elections in June.
Uncertainty over the outcome of the new elections fuelled fears over Greece's ability to uphold its financial commitments and its possible exit from the euro zone.
Peripheral bond yields eased as market sentiment improved, with the yield on Spanish 10-year bonds easing back to 6.3% from 6.41%, while the yield on Italian 10-year bonds pulled back to 5.98% after rising above 6% earlier.
Meanwhile, a report showed that consumer price inflation in the euro zone held steady at 2.6% in April, unchanged from a preliminary estimate. Month-on-month, CPI rose 0.5%, in line with expectations, after rising by 1.3% in March.
The euro pulled back from a three-and-a-half year low against the pound, with
EUR/GBP
up 0.30% to hit 0.7983.
The pound weakened broadly after the Bank of England's quarterly inflation report said inflation will not fall back as quickly as hoped and was likely to remain above its 2% targeted rate for at least another year.
The BoE also revised down economic growth forecasts, with policymakers now expecting an annual rate of growth of approximately 2.6% in two years' time, compared with February's forecast of 3%.
BoE Governor Mervyn King said that sovereign debt crisis in the euro zone posed the single biggest threat to the U.K. economic recovery.
Later Wednesday, the U.S. was to produce official data on building permits and housing starts, followed by reports on the capacity utilization rate and industrial production. In addition, the Federal Reserve was to publish the minutes of its most recent policy meeting.