Investing.com - The euro continued to hover higher against the dollar on Tuesday after weaker-than-expected industry data on U.S. home sales released Monday fueled expectations that the Federal Reserve will keep stimulus programs in place for longer than once expected.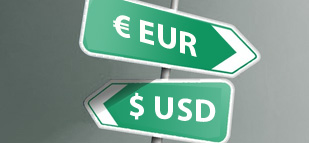 Stimulus programs such as the Fed's monthly USD85 billion bond-buying program weaken the dollar to spur recovery.
Fed Chairman Ben Bernanke has stressed that the U.S. central bank will follow no timetable to taper such policies and has added that monetary authorities will pay close attention to economic indicators.
In U.S. trading on Monday,
EUR/USD
was up 0.21% at 1.3214, up from a session low of 1.3163 and off from a high of 1.3230.
The pair was likely to find support at 1.3144, Monday's low, and resistance at 1.3416, the high from June 19.
The National Association of Realtors reported on Monday that existing home sales fell 1.2% to 5.08 million units in June, missing market calls for sales to rise 0.6% to 5.25 million units in June.
Sales for May were revised down to 5.14 million from a previously reported 5.18 million.
The report added sales were up 15.2% from June of last year, while average house prices jumped 13.5% on a year-over-year basis.
While the numbers indicated that recovery continues in the housing sector, markets concluded the figures were soft enough to sway monetary authorities to keep stimulus programs in place for now, sentiments that carried over into a quiet session on Tuesday.
The euro, meanwhile, was up against the pound and up against the yen, with
EUR/GBP
trading up 0.19% at 0.8602 and
EUR/JPY
trading up 0.29% at 131.79.
Investors are looking forward to a series of euro zone indicators on manufacturing and service-sector activity due Wednesday, which may provide fresh steering currents for the market.
Also Wednesday, the U.S. is to release official data on new home sales, a leading indicator of economic health.