Investing.com - The euro erased gains against the U.S. dollar on Friday, after the release of downbeat U.S. consumer sentiment data, while market attention turned to the Federal Reserve's upcoming policy meeting next week.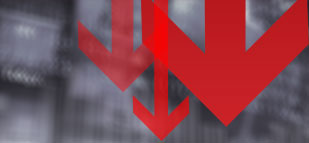 EUR/USD
hit 1.3258 during U.S. morning trade, the session low; the pair subsequently consolidated at 1.3264, shedding 0.24%.
The pair was likely to find support at 1.3167, the low of September 9 and resistance at 1.3340, the high of August 29.
In a preliminary report, the University of Michigan said U.S. consumer sentiment fell to a six-month low of 76.8 in September, from a reading of 82.1 the previous month, confounding expectations for a decline to 82.0.
The report came after official data showed that U.S. retail sales rose 0.2% in August, disappointing expectations for a 0.4% rise, after an upwardly revised 0.4% increase the previous month.
Core retail sales, excluding automobiles, rose 0.1% last month, confounding expectations for a 0.3% gain, after an upwardly revised 0.6% increase in July.
A separate report showed that U.S. producer price inflation rose 0.3% in August, more than the expected 0.2%, after a flat reading the previous month.
Core producer price inflation, excluding food and energy, was flat last month, compared to expectations for a 0.1% rise, after a 0.1% gain in July.
The data came amid growing uncertainty over whether the U.S. central bank will start to unwind its USD85 billion-a-month asset purchase program.
Meanwhile, euro zone finance ministers were meeting in Vilnius, Lithuania, to discuss further reforms to strengthen the region's banking sector.
On Thursday, the European Parliament approved legislation to allow the European Central Bank to oversee banks in the 17 nation currency bloc. ECB President Mario Draghi said the vote was "a real step forward" in establishing a banking union.
The euro was also lower against the pound with
EUR/GBP
declining 0.59%, to hit 0.8365.
In addition, concerns over Syria persisted as U.S. Secretary of State John Kerry and Russian Foreign Minister Sergei Lavrov continued talks on disarming Syria's chemical weapons program.
Commenting on the negociations, Kerry said pledges of Syria's regime to give up its chemical arms were "simply not enough."