Investing.com - The dollar rose against the euro on Tuesday as U.S. retail sales expanded for a fourth consecutive month in July and kept expectations alive that the Federal Reserve remains on course to begin tapering stimulus measures later this year and end them next year.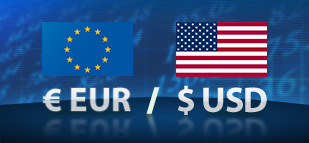 In U.S. trading on Tuesday,
EUR/USD
was down 0.44% at 1.3241, up from a session low of 1.3234 and off from a high of 1.3317.
The pair was likely to find support at 1.3190, the low from Aug. 2, and resistance at 1.3399, Thursday's high.
The Commerce Department reported earlier retail that sales rose by 0.2% in July, slightly below expectations for a 0.3% increase though an expansion nonetheless.
Retail sales figures for June were revised up to a 0.6% gain from a previously reported increase of 0.4%, the U.S. government added.
Core retail sales, which are stripped of automobile sales, rose at their fastest pace in seven months, expanding 0.5% compared to forecasts for a 0.4% gain.
The numbers prompted investors to trade on expectations that the Fed will begin tapering its USD85 billion monthly bond-buying program either in September or in December and wrap up the program in 2014.
Monetary stimulus tools such as asset purchases drive down long-term borrowing costs, weakening the greenback in the progress, though talk of their dismantling often strengthens the U.S. currency.
Meanwhile in Europe, the widely followed ZEW index of German economic sentiment rose to a five-month high of 42.0 in August from July's reading of 36.3, outpacing market forecasts for a 40.0 reading.
The index of the current economic situation for Germany rose to a one-year high of 18.7.
Meanwhile, the broader euro zone index of economic sentiment rose to 44.0, the highest since April 2010, from 32.8 in July and well above market calls for a 37.4 reading.
A separate report released earlier revealed that the euro zone's industrial production index rose 0.3% in June from a year earlier, more than expectations for a 0.2% increase.
Still, U.S. retail sales drove the market in early afternoon trading on Tuesday.
The euro, meanwhile, was down against the pound and up against the yen, with
EUR/GBP
trading down 0.43% at 0.8565 and
EUR/JPY
trading up 0.80% at 129.91.
On Wednesday, the euro zone is to produce preliminary data on second-quarter gross domestic product, while Germany and France are to publish individual reports.
The U.S. is to release official data on producer price inflation later Wednesday.