Investing.com - The euro slumped against the yen on Monday after the European Union asked Cyprus to slap a tax on bank deposits in order to tap a broader bailout package.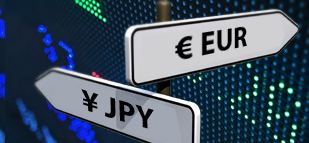 Uncertainty as to how the tax will apply to smaller depositors supported the single currency.
In U.S. trading on Monday,
EUR/JPY
was down 0.71% at 123.72, up from a low of 121.60 and off a high of 123.95.
The pair sought to test support at 121.60, the earlier low, and resistance at 125.79, Friday's high.
The one-time tax taking aim at Cypriot bank deposit holders forms part of a EUR10 billion bailout deal, and the proposal sent the euro falling against most other currencies due to fears unease may grow since smaller depositors may be affected.
The move also spooked investors on sentiment that an era of eurozone bailouts that avoided touching bank deposits may now be ending.
The euro did erase earlier losses and found some support after the Cypriot parliament delayed voting on the measure and find ways to possibly soften the blow on smaller depositors.
Russia was quick to criticize the move in Cyprus, home to large amounts of Russian deposits.
The events in Cyprus served as the pair's chief steering current on Monday.
Elsewhere, the eurozone reported that its trade surplus narrowed to EUR9 billion in January from EUR10.3 billion in December.
Analysts were expecting the surplus to widen to EUR10.9 billion.
The euro, meanwhile, was down against the pound and down against the Canadian dollar, with
EUR/GBP
trading down 0.85% at 0.8680 and
EUR/CAD
trading down 0.75% at 1.3232.
On Tuesday, markets will continue to track events in Cyprus.
Elsewhere, the ZEW Institute will release its index of German economic sentiment.