Investing.com - The dollar came off highs against the other major currencies on Thursday after official data showed that the number of people who filed for unemployment assistance in the U.S. rose to a three-week high last week.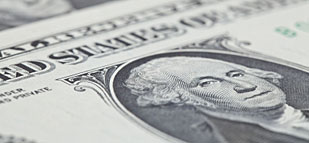 During European afternoon trade, the dollar trimmed gains against the yen, with
USD/JPY
up 1.37% to 97.75 after rising as high as 98.28.
The Department of Labor said the number of individuals filing for initial jobless benefits last week rose by 18,000 to a seasonally adjusted 354,000, compared to expectations for an increase of 4,000 to 340,000.
Demand for the dollar continued to be underpinned after the Federal Reserve said Wednesday it could start scaling back its bond buying program by the end of the year.
Fed Chairman Ben Bernanke said the bank could begin tapering its USD85 billion-a-month asset purchase program later this year and wind it down completely by the middle of 2014 if the economy picks up as the central bank expects.
The dollar was held gains against the euro, with
EUR/USD
dropping 0.71% to 1.3199.
Earlier Thursday, data showed that manufacturing activity in Germany contracted more than expected in June.
Germany's manufacturing purchasing managers' index fell to 48.7 in June compared to expectations for a reading of 49.8 and down from a final reading of 49.4 in May.
Activity in Germany's services sector rose to a four-month high, with the services PMI improving to 51.3 from 49.7 in May.
The euro zone manufacturing PMI rose to 48.7 in June from a final reading of 48.3 in May, but remained well below the 50 level that separates contraction from expansion.
The bloc's services PMI rose to a 15-month high of 48.6 from 47.2 in May, above expectations for an increase to 47.5.
Elsewhere, the greenback trimmed gains against the pound, with
GBP/USD
down 0.15% to 1.5460.
The pound was boosted after official data showed that U.K. retail sales climbed 2.1% in May, outstripping expectations for a gain of 0.8% and were 1.9% higher from a year earlier.
The dollar eased against the Swiss franc, with
USD/CHF
climbing 0.44% to 0.9322, down from session highs of 0.9361.
The Swiss National Bank kept its benchmark interest rate unchanged at zero on Thursday and said the Swiss franc remains "high".
The bank also maintained the minimum exchange rate floor at 1.20 per euro saying the measure is "important in order to avoid an undesirable tightening of monetary conditions."
The greenback pulled back from session highs against its Australian, New Zealand and Canadian counterparts, with
AUD/USD
down 0.87% to 0.9212,
NZD/USD
tumbling 1.43% to 0.7785 and
USD/CAD
advancing 0.63% to 1.0337.
The New Zealand dollar came under heavy selling pressure earlier Thursday after official data showed that the economy expanded 0.3% in the first quarter, undershooting expectations for a 0.6% increase.
Meanwhile, data on Thursday showed that China's HSBC preliminary manufacturing PMI fell to a nine month low of 48.3 in June from 49.2 in May as new orders fell, indicating that the slowdown in manufacturing is worsening.
The dollar index, which tracks the performance of the greenback versus a basket of six other major currencies, was up 0.79% to 82.10.
The U.S. was to release data on existing home sales and the Philly Fed manufacturing index later in the trading day.