Investing.com - The U.S. dollar traded largely lower against most other major currencies on Friday amid hopes Cyprus will steer itself away from financial collapse and avoid a possible exit from the eurozone, which enticed investors out of the safety of the greenback.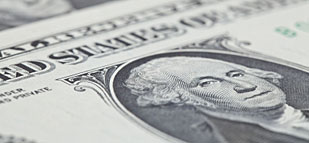 In U.S. trading on Friday,
EUR/USD
was up 0.66% at 1.2985.
Cyprus recently rejected calls from its eurozone neighbors and the International Monetary Fund to tax bank deposits as part of an effort to raise EUR5.8 billion, a requirement for the country to tap a larger EUR10 billion bailout package.
While Cypriot lawmakers rejected such a proposal amid widespread criticism at home, they were moving closer to alternative plans that included Greece taking over Cypriot banks.
Cyprus must come up with a plan to raise EUR5.8 billion by Monday or risk seeing the European Central Bank halt the flow of emergency funding into its financial sector.
Weaker-than-expected German business sentiment data fueled some dollar demand though Cyprus remained the market's chief steering current.
The Ifo Institute for Economic Research in Munich reported earlier that Germany's business climate index dropped to 106.7 in March from 107.4 in February, defying market expectations for a gain to 107.6.
The greenback, meanwhile, was down against the pound, with
GBP/USD
trading up 0.39% at 1.5232.
The dollar was down against the yen, with
USD/JPY
trading down 0.38% at 94.54, and down against the Swiss franc, with
USD/CHF
trading down 0.53% at 0.9414.
The dollar was down against its cousins in Canada, Australia and New Zealand, with
USD/CAD
down 0.19% at 1.0229,
AUD/USD
up 0.05% at 1.0446 and
NZD/USD
trading up 0.46% at 0.8354.
The dollar index, which tracks the performance of the greenback versus a basket of six other major currencies, was down 0.56% at 82.54.