Investing.com - The U.S. dollar is mostly higher against its major rivals in Tuesday's Asian session as European policymakers continue to apply pressure to their Cypriot counterparts to raise funds to save the country's ailing banks.
In Asian trading Tuesday,
EUR/USD
inched higher by 0.03% to 1.2962 as euro zone finance chiefs pushed Cyprus to raise EUR5.8 billion to tap emergency funding, which could help the island nation avert potential financial disaster.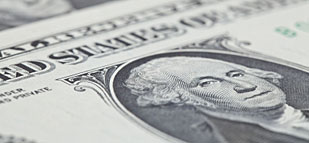 Last week, the European Union and the International Monetary Fund approved a plan to force Cyprus to tax all bank deposits of less than EUR100,000 at a rate of 6.75% and deposits above EUR100,000 at a rate of 9.9%.
EU officials have since backed away from the plan to tax small Cypriot depositors, but one official said the EUR5.8 billion target could be reached by taxing deposits north of EUR100,000 at a rate of 15.6%.
After the yen gained some strength on Friday and Monday,
USD/JPY
is higher by 0.26% at 95.47 today. The yen was boosted on Friday and somewhat on Monday due to its safe-haven appeal. Traders see Japan's current-account surplus as one reason to embrace the yen when risk appetite falters.
GBP/USD
fell 0.01% to 1.5107 while
USD/CHF
rose 0.02% to 0.9462.
USD/CAD
is flat at 1.0218 even after Saudi Arabian oil minister Ali al-Naimi said oil prices at current levels should not hamper Asian growth. al-Naimi said crude at $100 per barrel is a reasonable price. Oil prices are trading slightly higher in Asia on those comments.
AUD/USD
is up 0.02% at 1.0403 after Reserve Bank of Australia deputy governor Dr. Philip Lowe said the strong Aussie has been good for the nation's economy.
NZD/USD
is flat at 0.8266 while the U.S. Dollar Index if off 0.01% at 82.85.