Investing.com - The dollar was higher against the yen on Monday after briefly slipping to session lows earlier when official data showed that Japan's economy expanded at a slower-than-forecast rate in the second quarter.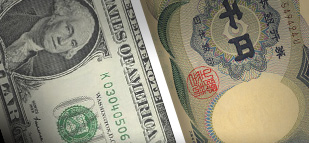 USD/JPY
pulled back from 95.93, the lowest since Thursday, to hit 96.69 during late Asian trade, rising 0.46%.
The pair was likely to find support at 95.79, Thursday's low and a seven-week low and resistance at 96.96, Friday's high.
Official data released Monday showed that Japan's economy expanded by 0.6% in the second quarter and grew by 2.6% on a year-over-year basis. Economists had forecast growth of 0.9% for the quarter.
The dollar firmed up ahead of U.S. data on retail sales on Tuesday as speculation over when the Federal Reserve could start to unwind its stimulus program continued.
The dollar slumped to seven-week lows against the yen last week after the latest U.S. jobs report on August 2 showed that the economy added fewer jobs than expected in July. The disappointing data saw investors reassess expectations for when the U.S. central bank would start to taper its asset purchase program.
Elsewhere, the yen pulled away from six-week highs against the euro, with
EUR/JPY
up 0.30% to 128.80, up from lows of 127.98.