Investing.com - The U.S. dollar is trading lower against all of its major rivals during Thursday's Asian session as traders embrace some of the world's riskier currencies.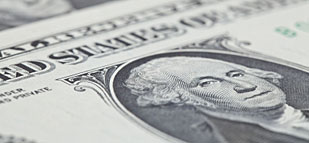 In Asian trading Thursday,
EUR/USD
inched up 0.04% to 1.3160 after Germany's industrial output, which includes manufacturing, mining, electricity and gas concerns, shot up 1.2% in March, the largest increase in a year and defying expectations for a 0.1% decline. February's figure was revised up 0.6% from 0.5%.
Official data released on Tuesday revealed that German factory orders climbed 2.2% in March, defying expectations for a 0.5% decline. Germany is the euro zone's largest economy. Those data points were published Wednesday.
GBP/USD
nudged up 0.04% 1.5542 as traders speculated the Bank of England will not expand its monetary stimulus program when it meets later Thursday. BOE currently has an asset-buying program of USD583 billion that few economists polled expect to change.
USD/JPY
fell 0.12% to 98.90. A technical analyst at Mitsubishi UFJ Morgan Stanley Securities said
USD/JPY
could drop back to the 91 area. The yen is worst-performing developed market currency in the world this year.
USD/CHF
inched lower by 0.04% to 0.9353 while
USD/CAD
fell 0.08% to 1.0027 after Alberta's Energy Resources Conservation Board said the region in Western Canada could double its output to 3.8 million barrels per day by 2022. Canada's oil sands region is believed to be home to the world's third-largest reserves behind OPEC members Saudia Arabia and Venezuela.
NZD/USD
climbed 0.54% to 0.8449, reclaiming all of its post-intervention revelation losses after Statistics New Zealand said in a report that the country's employment rate rose 1.7% in the first quarter, easily topping analysts' expectations calling for a 0.8%. New Zealand's unemployment rate is now 6.2%, well below the 6.8% economists expected.
AUD/USD
rose 0.17% to 1.0191 ahead of Australia's April jobs report due out later Thursday. Economists expect the addition of 11,000 jobs and the unemployment rate to remain at 5.6%.
The U.S. Dollar Index fell slightly by 0.04% to 81.95.