Investing.com - The Australian dollar dropped to three-week lows against its U.S. counterpart on Wednesday, after the release of disappointing Australian data and as market sentiment was hit by ongoing tension in Syria.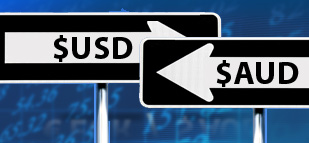 AUD/USD
hit 0.8904 during late Asian trade, the pair's lowest since August 5; the pair subsequently consolidated at 0.8905, declining 0.88%.
The pair was likely to find support at 0.8848, the low of August 5 and resistance at 0.9036, the high of August 25.
Official data showed that construction work done in Australia fell 0.3% in the second quarter, confounding expectations for a 1.6% increase, after a 1.9% decline in the three months to March.
Meanwhile, investors remained cautious amid growing expectations for U.S. military strikes against Syria's government. U.S. Vice-President Joe Biden said Tuesday there is "no doubt" that the Syrian government used chemical weapons against civilians and added that it must be held accountable.
The greenback also found support as concerns over the timing of a reduction in Federal Reserve stimulus eased after data on Tuesday showed that U.S. consumer confidence rose more than expected in August, hitting the highest level since January 2008.
The Conference Board said its index of consumer confidence rose to 81.5 in August from an upwardly revised 81.0 in July. Analysts had expected the index to tick down to 79.0.
The Aussie was also lower against the euro with
EUR/AUD
gaining 0.78%, to hit 1.5022.
In the euro zone, data showed that the Gfk German consumer climate index ticked down to 6.9 in August from a reading of 7.0 the previous month. Analysts had expected the index to rise to 7.1 this month.
Later in the day, the U.S. was to release data on pending home sales.