Investing.com - The Australian dollar continued its bearish ways against its U.S. rival during Tuesday's Asian session following less-than-encouraging comments from Goldman Sachs.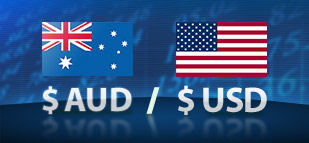 In Asian trading Tuesday,
AUD/USD
plunged 0.61% to 0.9407 and earlier traded as low as 0.9382. The pair was likely to find support at 0.9390, the low of October 4, 2011 and resistance at 0.9574, the high of June 7.
The Aussie came under added pressure after Goldman Sachs pared its 2013 and 2014 GDP growth forecasts for the world's 12th-largest economy. Goldman Sachs, the largest Wall Street investment bank, said it believes Australia's economy will grow 2% this year, well below the previous forecast of 2.4% growth.
Goldman said the Australian economy will grow 1.9% next year, well below the bank's original estimate of growth of 2.7%.
Specific to the Aussie, Goldman said it sees
AUD/USD
trading to 0.8500 within a year. That is down from the bank's previous forecast of 0.9000 though Goldman has previously said an extreme scenario is
AUD/USD
at 0.8000.
Falling export prices coupled with the strong Aussie and reduced corporate and public spending are among the reasons cited by Goldman for its growth cuts. The bank said there is a 20% chance of recession for Australia, a country that has dodge such a scenario 21 years.
The Aussie was pounded Monday after official data showed on Sunday that China's consumer price inflation ticked down to an annualized rate of 2.1% last month, from 2.4% in April, confounding expectations for a rise to 2.5%.
A separate report showed that industrial production in China rose by an annualized rate of 9.2% in May, disappointing expectations for a 9.4% increase, after a 9.3% rise the previous month. China is Australia's biggest export partner.
Elsewhere,
AUD/JPY
slumped 0.47% to 93.03 while
AUD/NZD
dropped 0.12% to 1.1963.