Investing.com - The Australian dollar slipped against its U.S. rival during Friday's Asian despite a stronger-than-expected Chinese export report.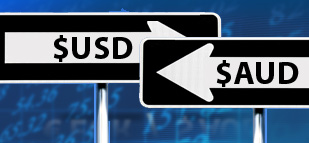 In Asian trading Friday,
AUD/USD
fell 0.27% to 1.0241. The pair was likely to find support at 1.0193, the low of March 5 and resistance at 1.0301, Wednesday's high.
The Aussie came under additional pressure despite a report showing China's January and February combined exports jumped 23.6%, easily topping analysts' expectations for a 17.6% increase. What seems to be ailing the Aussie is China's import number.
The world's second-largest economy behind the U.S. said February imports rose just 5% last month, well below the 10% increase economists expected. Industrial output data for January and February is expected to show a 10.5% increase when that number is published.
Despite what is one of the strongest Chinese data points this years, the import number appears to be what traders are focusing on because China is the largest destination for Australian exports such as iron ore and other commodities.
The Aussie was not the only currency to wilt in the wake of the import number.
NZD/USD
slid 0.33% to 0.8258. The pair was likely to find support at 0.8241, the low of February 28 and resistance at 0.8332, the high of March 5.
As is the case with Australia, China is New Zealand's largest trading partner.
Despite scuffling against the greenback, the Aussie is trading higher against some of the other forex majors.
AUD/JPY
rose 0.28% to 97.66.
GBP/AUD
rose slightly, but the Aussie is still flirting with record highs against both the yen and sterling, the two worst-performing develop market currencies in the world this year.