Dec 1 (Reuters) - German Chancellor Angela Merkel's Christian Democrats endorsed the following platform for the 2009 federal election. The ruling conservatives dropped some of their more pro-business positions in the platform for the 2005 vote: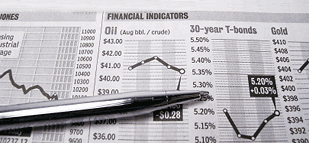 * Tax reform and tax relief
The CDU renews a promise to reform taxes -- but after the election. The goal is "more net income" and cutting state debt. The CDU wants to eliminate so-called "cold progression" in which taxpayers are bumped up into the next higher tax bracket with pay raises. More tax relief needed for families with children.
* No minimum wage
The CDU remains strictly opposed to introduction of minimum wage but instead wants a "minimum income" made up of wages and supplementary state support. "Immorally" low wages should be outlawed. Pensions should be above poverty line. Previous demands to relax tough job protection rules have been dropped.
* Renaissance of the "honest broker"
The CDU wants a return to classic values such as reason, solidarity, honesty, and decency. Managers who demand wage cuts from their staff should also be willing to cut their own pay.
* Nuclear power and climate protection
The CDU wants to extend the lives of nuclear power plants in Germany that are scheduled to be shut down over the next decade. Utilities should give consumers a share of the windfall earnings from the longer use and earmark another share of the profits to develop new energy technologies.
* Focus on education reforms
Chancellor Angela Merkel wants to put education reform in the spotlight. Annual expenditures for education should be raised to 10 percent of gross domestic product by 2015, one point or 25 billion euros more than current levels. Special focus should be placed on improving education for immigrants.
* Eastern Germany
The CDU wants to recover lost ground among eastern voters in recent years and yet keep its distance to the Left party, the region's most popular party that traces its roots to the Communist party in East Germany. The CDU also added, belatedly, a self-critical paragraph on its own role in the east as a "block party" supporting the Communists on almost all issues.