Investing.com - European stock markets rose during early trade on Wednesday, as banking stocks advanced after BNP Paribas posted better-than-expected earnings.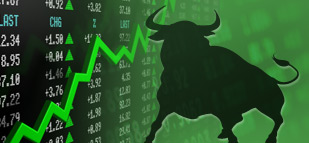 France's CAC 40 was up 1.09%; Germany's DAX rose 0.84%; Britain's FTSE 100 was up 0.54%; and the EURO STOXX 50 rose 1.22%.
Banks were among the top gainers: BNP Paribas, France's biggest listed bank, climbed 2.8%; shares in HSBC, Barclays, Societe Generale and Standard Chartered also rose.
The outlook for U.S. markets, meanwhile, was rosy as Dow Jones Industrial Average futures indicated a rise of 0.16%, S&P 500 futures pointed to an increase of 0.35% and Nasdaq 100 futures indicated a rise of 0.19%.
Later Wednesday, Britain's Office of National Statistics was set to publish fresh data on unemployment and the Bank of England was due to release the minutes of a meeting held by its Monetary Policy Committee.