* Experts say budget plan may violate constitution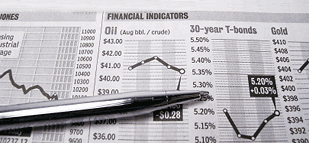 * Alternative sought to make room for tax cuts
* Party leaders expect coalition deal by Friday
(adds party leaders saying deal near in paragraphs 3,5,6)
By Erik Kirschbaum and Noah Barkin
BERLIN, Oct 22 (Reuters) - Germany's incoming government has dropped its controversial plan to plug a hole in state finances with a "shadow budget" and is considering an alternative that would push up new borrowing next year, party officials said.
Chancellor Angela Merkel's conservatives and the pro business Free Democrats (FDP) won a parliamentary majority in last month's election and forged compromises on a range of issues, from nuclear energy to foreign policy and healthcare.
Several party leaders said after nine hours of talks on Thursday they were close to clinching a coalition deal after weeks of struggle to reconcile their promise of tax cuts with a separate pledge to bring Germany's budget deficit under control.
Merkel wants to be sworn in next week.
"We'll have a result Friday evening or Saturday morning at the latest," said Christian Wulff, a leader in her Christian Democrats, told reporters outside the talks. "There are a few open issues. It makes sense to take the time to get it right."
Peter Ramsauer, a leader in the CDU's Christian Social Union sister party added: "We're right on schedule. There's a few things we're stuck on. But we'll wrap it up by Friday evening."
In talks in recent days, the parties came up with the idea of using a special fund outside the federal budget to cover shortfalls of 50 billion euros ($75 billion) or more in state-run unemployment and health insurance schemes. As part of this plan, they wanted to pass a supplementary budget for 2009.
But they abandoned the idea after legal experts raised concerns that the plan, which drew sharp criticism from some economists and opposition parties, may violate Germany's "Basic Law", or post-war constitution.
"A supplementary budget for 2009 is off the table," Georg Fahrenschon, the conservative Finance Minister of Bavaria, told reporters after a round of coalition talks.
Wulff later defended the supplementary budget idea.
"It's normal to consider different ideas, check them out and then discard some of them," he said. "I think we're close to an agreement on the budget. There are three goals we agree on: tax relief, relieve pressure on budgets and invest in the future."
Under the alternative budget plan, discussed at Thursday's talks, 20 billion euros would be pumped in to cover the unemployment and healthcare shortfalls in 2010. The parties had yet to agree how to cover these shortfalls in subsequent years.
Borrowing would shoot up next year, but would then have to fall sharply to ensure the new government did not violate new "debt brake" rules.
Merkel's outgoing "grand coalition" pushed through new legislation this year capping federal new borrowing at 0.35 percent of gross domestic product from 2016. The law also obliges the government to reduce borrowing by 0.2 percentage points annually from 2011 to reach the 2016 goal.
Merkel must find an estimated 50 billion euros in order to deliver tax cuts expected to total about 20 billion euros.
But she has ruled out raising unemployment and healthcare contributions, paid by both companies and workers, to plug the budget hole because this would nullify the impact of tax cuts.
Merkel is also refusing to examine sharp cuts in government spending, worried that these would hurt her party's chances of holding on to power in a crucial state election due in May 2010. (Writing by Noah Barkin and Paul Carrel; Editing by Sonya Hepinstall and Elizabeth Fullerton) ($1=.6697 Euros)