* Regions told to sell factories, newspapers, ships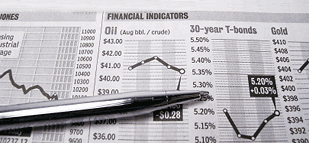 * Federal budget eyes $32 bln from 3-year privatisation
MOSCOW, Nov 30 (Reuters) - Russia's regions must sell-off non-core assets to help fund post-crisis spending, following in the footsteps of the state's planned $32 billion 3-year asset sale, President Dmitry Medvedev said on Tuesday.
The drive could see the sale of a wide range of assets including banks, real estate, factories, ports and oil processing plants which Russian regions currently own.
"Organs of government should get rid of assets which are not directly related to their activity ... The management of excess assets demands a lot of effort, time and notable means, and, worst of all, often becomes a source of corruption," Medvedev said in his annual state of the nation address.
"The organs of government should not own factories, newspapers, ships. Everyone should do their own work ... Such decisions should also be taken on a regional and municipal level."
Asset sales by regions could raise tens of billions of roubles, Kremlin's top economic aide Arkady Dvorkovich said.
Medvedev said the money from privatisation should be used to help modernise the economy and the regions should be rewarded for finding their own sources of cash. The drive comes as Russia faces years of federal budget deficits after weathering its worst recession in a decade and a half.
A stake in the Bank of Moscow, a top-30 lender controlled by the capital city's government, is likely to be among the regional assets up for sale.
For its part, the government is planning to sell 1 trillion roubles ($32 billion) in state assets over the next three years. ($1=31.41 Rouble) (Reporting by Denis Dyomkin; Writing by Toni Vorobyova; Editing by Hans Peters)