LONDON, March 10 (Reuters) - Emerging European countries should not be treated as if pressures on their creditworthiness were uniform, said Moody's Investors Service, adding that worries over the break-up of the euro zone were "greatly exaggerated".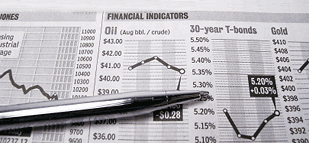 Moody's said the ratings of countries such as the Czech Republic, Poland and Slovakia were well anchored while those such as Ukraine faced an erosion of credit fundamentals with less likelihood of receiving external support.
"In fact, there are two types of rating pressures: those stemming from a structural erosion in economic strength, and those that result from the susceptibility to credit events -- exchange rate or liquidity crises in particular -- making our ratings dependent on critical assumptions of international or regional support," Moody's said in a statement.
It said the risk of a euro zone breakup was negligible as members of the common currency would benefit little by reclaiming autonomy over monetary policy.
"Indeed, the current interest rate set by the European Central Bank is already low at 2 percent, so the benefits of autonomous rate-setting are dubious at best," it said.
Moody's sparked a sell-off in central and eastern European markets and currencies in mid-February after warning that banks in the region could face ratings downgrades.
(Reporting by Sebastian Tong; Editing by Ron Askew)