KIEV, July 16 (Reuters) - Ukrainian President Viktor Yushchenko has agreed to the privatisation of one of the country's largest companies, a senior adviser said on Thursday, after banning its sale three times over the past two years.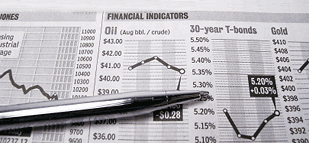 The government has been trying to sell the Odessa Port chemical plant for years and on Wednesday set a minimum price of 4 billion hryvnias ($525 million) for an auction on Sept. 29. It hopes to earn up to $1 billion.
Yushchenko, in a power struggle with Prime Minister Yulia Tymoshenko for 18 months, last banned the sale in May 2008 on the grounds that the plant was a strategic asset, giving the buyer exclusive access to a key pipeline and port terminal.
"We talked to the government and we agreed that the Odessa Port plant will be ... privatised," Oleksander Shlapak, the president's chief economic advisor, told reporters.
"The new owner of the plant cannot receive a monopolistic right to decide to whom he would give access to the pipeline to the terminal and to whom not," he said. "This will remain under government regulation."
Shlapak said Yushchenko agreed to the sale also because the plant started to make losses this year, mainly due to a sharp rise in the price of Russian gas, which it needs to produce chemicals -- mostly fertilisers.
The government's stretched finances would benefit from any new funds. Export and tax revenues have declined sharply as the country faces a deep recession and billions need to be spent to shore up the banking and energy sector.
The government has set conditions for the sale including guarantees that the plant becomes profitable and investments of 1.3 billion hryvnias ($170 million) in the first five years.
The new owner would also be obliged to increase revenues from the chemical plant to 3.02 billion hryvnias by the fifth year of ownership from 2.34 billion hryvnias in the first year.
The plant had revenues of 3.6 billion hryvnias and profits of 800 million hryvnias last year, against revenues of 2.3 billion hryvnias and profits of 310 million hryvnias in 2007. (Reporting by Yuri Kulikov; writing by Sabina Zawadzki; editing by Simon Jessop)