* "Cash-for-clunkers" subsidy scheme exhausted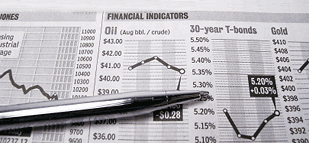 * Jobless seen rising, hitting household budgets and morale
* Inflation seen ticking up, eroding disposable income gains
By Paul Carrel
BERLIN, Sept 2 (Reuters) - Surprising resilience in German consumer spending will probably fade in the next few months as households revert to type, saving rather than shopping and leaving the economy to rely on other sources of growth.
Firmer household spending helped to pull Europe's largest economy out of recession in the second quarter, and a rise in retail sales in August showed that Germans are still allowing themselves a freer rein at the shops.
But the spending rise has been driven by factors that appeal to Germans' thrifty nature: stability in consumer prices and a "cash-for-clunkers" vehicle scrappage scheme, which has tapped into national passions for cars and bargains.
A government-backed shortened work hours facility has also kept a lid on unemployment, buoying consumer morale. Now these support factors are fading, just as the economy starts to grow.
"One-off effects contributed to firmer private consumption in the first half of the year, but the car subsidy scheme is running out and unemployment is rising," said Peter Hohlfeld, economic analyst at the Hans Boeckler Stiftung, a think tank.
"We expect that from the third, or fourth quarter at the latest private consumption rates will turn negative, meaning it will lend no more drive to gross domestic product (GDP) growth."
Few people doubt that private consumption will come under pressure, although confidence is growing that Germany's export motor could fire up again, prompting some to forecast a robust economic upswing in 2010.
PRICE SENSITIVE German private consumption grew 0.7 percent in the first half of 2009 compared with the last six months of 2008, according to Alexander Koch, an economist at UniCredit. By contrast, euro zone consumption was down 0.7 percent.
The Federal Statistics Office said last week that without the "cash-for-clunkers" scheme -- which offers consumers 2,500 euros towards the purchase of a new car if they scrap one which is at least nine years old -- private consumption would have declined in the first half by 1 percent compared with the previous year.
Up to 2 million consumers were eligible for the car plan but the government agency responsible said on Wednesday morning that the 5 billion euro subsidy had now been exhausted.
The rush to tap the car bonus plan highlights Germans' eye for a bargain.
Past experience also shows how sensitive they are to price changes. Retail sales slumped 6.3 percent on the month in January 2007 when the government raised value-added tax (VAT) by three percentage points.
Germans have enjoyed a benign price environment this year, which has helped to lift spending. On top of the car subsidy, inflation has been tame and even turned negative in July.
Household budgets have also been boosted by wage rises, agreed last year, that are above inflation. Reinhard Bispinck, also an analyst at the Hans Boeckler Stiftung, said pay gains in the first half of 2009 were running at an annualised 3 percent.
But Bispinck said employers' use of shortened working hours was eating into many workers' take home pay. "This means that not all the three percent is fully reflected in wages and demand," he added.
JOBLESS RECOVERY
Citigroup economist Juergen Michels expected German inflation to rise to 0.5-1.0 percent by end of this year, eroding households' real disposable income.
"I think we'll see a further contraction in employment," he added. "Therefore wage income is likely, on an aggregate level, to contract and that is negative news for consumption."
The Federal Statistics Office said on Tuesday the number of people in work fell by 34,000 on the month in July. Economists widely expect headline unemployment to rise well above 4 million next year after edging up to 3.472 million in August.
The shortened working hours facility lasts for up to 24 months but economists expect its impact to start running out later this year as many firms cannot afford to keep on workers.
The expectations for unemployment to rise mean Germans' savings rate could rise even further after reaching 12.8 percent of disposable income in the first half of 2009, a 16-year high.
In the second quarter of this year, the savings rate was 10.5 percent. The lowest rate since German reunification in 1990 was 8.9 percent, in the third quarter of 2000.
"There is still upside potential," said Hohlfeld.
Weaker consumer spending and rising unemployment do not preclude a sustained economic recovery in Germany.
The economy returned to growth in the second quarter despite a massive drop in inventories and economists expect restocking by firms to support a recovery.
Business sentiment also rose strongly last month to its highest level in nearly a year, boosting expectations that Germany will lead a recovery in the euro zone as its exports pick up.
The government that takes office after a federal election on Sept. 27 could also try to wean Germans off their savings habit.
"Finding a way to lower the savings rate and to open consumers' wallets will be one of the main challenges for the new government," said Carsten Brzeski at ING Financial Markets.