Investing.com - Italy saw borrowing costs fall at an auction of two-year government bonds on Tuesday, amid expectations euro zone policymakers will introduce fresh measures to help stabilize the euro zone's sovereign debt markets at its next policy meeting in early September.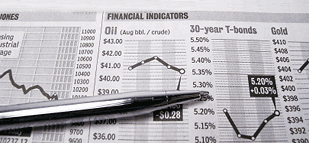 Italy's Treasury sold EUR3.0 billion worth of two-year government bonds maturing in May 2014 at an average yield of 3.064% earlier in the day, down from 4.860% at a similar auction last month.
Demand strengthened slightly, with bids exceeding supply 1.95 times versus a "bid-to-cover" ratio of 1.78 in July.
Italy's Treasury planned to sell between EUR2.0 billion and EUR3.0 billion of two-year government bonds Tuesday.
The yield on Italian 10-year bonds stood at 5.73% following the auction.
Bond auctions have become key drivers of risk sentiment in recent months, as traders attempt to gauge the ability of indebted euro zone nations to fund themselves.
Meanwhile, the euro remained higher against the U.S. dollar, with
EUR/USD
rising 0.4% to trade at 1.2550.
European stock markets trimmed losses. Italy FTSE MIB Index eased down 0.1%, the EURO STOXX 50 dropped 0.25%, France's CAC 40 declined 0.25%, Germany's DAX slumped 0.3%, while London's FTSE 100 shed 0.1%.