Investing.com - Service sector activity in the U.S. grew at the slowest pace since August 2010 in February, underlining concerns over the economic outlook, industry data showed on Wednesday.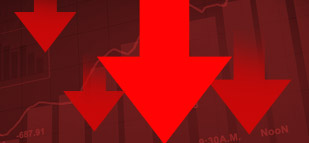 In a report, the Institute of Supply Management said its non-manufacturing purchasing manager's index fell to 51.6 last month from a reading of 54.0 in January. Analysts had expected the index to ease down to 53.5 in February.
On the index, a reading above 50.0 indicates the non-manufacturing sector economy is generally expanding, below 50.0 indicates the sector is contracting.
The Non-Manufacturing Business Activity Index decreased to 54.6, which is 1.7 points lower than the reading of 56.3 reported in January.
The New Orders Index registered 51.3, 0.4 points higher than the reading of 50.9 registered in January.
The Employment Index decreased 8.9 points to 47.5 from the January reading of 56.4 and indicates contraction in employment for the first time after 25 consecutive months of growth.
Following the release of the data, the U.S. dollar trimmed gains against the euro, with EUR/USD shedding 0.07% to trade at 1.3732, compared to 1.3716 ahead of the data.
Meanwhile, U.S. stock markets turned lower. The Dow Jones Industrial Average fell 0.2%, the S&P 500 index inched down 0.1%, while the Nasdaq Composite index slumped 0.1%.