Investing.com - The number of people who filed for unemployment assistance in the U.S. rose more-than-expected last week, underlining concerns over the U.S. jobs market, official data showed on Thursday.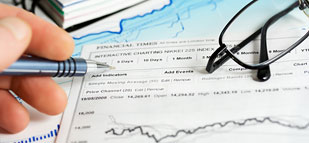 In a report, the U.S. Department of Labor said the number of individuals filing for initial jobless benefits in the week ending June 15 rose by 18,000 to a seasonally adjusted 354,000, compared to expectations for an increase of 4,000 to 340,000.
Jobless claims for the preceding week were revised up to a gain of 336,000, from a previously reported 334,000.
Continuing jobless claims in the week ended June 8 fell to 2.951 million. Analysts had expected continuing claims to increase to 2.960 million from last week's revised figure of 2.991 million.
The four-week moving average was 348,250, an increase of 2,500 from the previous week's revised average of 345,750.
The monthly average is seen as a more accurate gauge of labor trends because it reduces volatility in the week-to-week data.
Following the release of the data, the U.S. dollar held on to gains against the euro, with
EUR/USD
shedding 0.61% to trade at 1.3213.
Meanwhile, U.S. stock future indices pointed to a lower open. The Dow Jones Industrial Average futures pointed to loss of 0.6%, S&P 500 futures indicated a decline of 0.8%, while the Nasdaq 100 futures signaled a loss of 0.8%.