Investing.com - The U.S. economy grew significantly less-than-expected in the first quarter of 2013, fuelling concerns over the U.S. economic outlook, official data showed on Wednesday.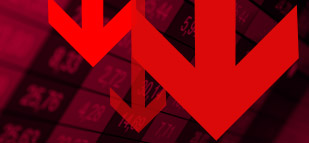 In a report, the Bureau of Economic Analysis said gross domestic product increased at a seasonally adjusted annual rate of 1.8% in the three months to March, below expectations for a 2.4% gain.
The data showed personal consumption grew 2.6% in the first quarter, missing forecasts for a 3.4% increase. Consumer spending typically accounts for nearly 70% of U.S. economic growth.
The GDP price index rose by 1.3% in the first quarter, above expectations for a 1.2% gain.
Following the release of the data, the U.S. dollar trimmed gains against the euro, with
EUR/USD
shedding 0.25% to trade at 1.3047.
Meanwhile, U.S. stock index futures held on to gains. The Dow Jones Industrial Average futures pointed to a rise of 0.4% at the open, S&P 500 futures indicated a gain of 0.5%, while the Nasdaq 100 futures signaled a 0.5% advance.