Investing.com - U.S. non-farm private employment rose less-than-expected in August, dampening optimism over the strength of the U.S. labor market, industry data showed on Thursday.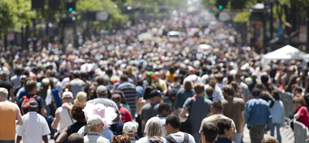 In a report, payroll processing firm ADP said non-farm private employment rose by a seasonally adjusted 204,000 last month, below expectations for an increase of 220,000. The economy created 212,000 jobs in July.
While not viewed as a reliable guide for the government jobs report due on Friday, September 5, it does give guidance on private-sector hiring.
EUR/USD was trading at 1.3024 from around 1.3014 ahead of the release of the data, while GBP/USD was at 1.6406 from 1.6401 earlier.
Meanwhile, U.S. stock index futures remained higher. The Dow 30 indicated a gain of 0.2% at the open, the S&P 500 pointed to a rise of 0.3%, while the Nasdaq 100 indicated an increase of 0.2%.