Investing.com – The U.K. economy expanded more-than-initially estimated in the third quarter, official data showed on Thursday.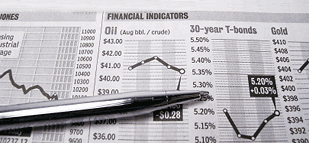 In a report, the U.K.'s Office for National Statistics said gross domestic product increased at a seasonally adjusted rate of 0.6% during the third quarter, up from a preliminary estimate of 0.5%.
Annualized GDP rose at a rate of 0.5%, in line with expectations and unrevised from an initial estimate.
The report showed that output of the production industries rose by 0.2%, within which manufacturing rose by 0.1%.
Output of the construction industries increased by 0.3%, reversing a preliminary estimate of a 0.2% decline.
Following the release of that data, the pound remained higher against the U.S. dollar, with
GBP/USD
edging up 0.12% to hit 1.5696.
Meanwhile, European stock markets were broadly higher. The FTSE 100 climbed 0.95%, the EURO STOXX 50 rallied 1.1%, France's CAC 40 jumped 1.05%, while Germany's DAX surged 1.15%.