Investing.com - Manufacturing activity in Germany expanded at the fastest rate in eleven months in January, preliminary data showed on Thursday.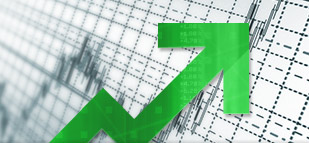 In a report, market research group Markit said that its preliminary German manufacturing purchasing managers' index rose to a seasonally adjusted 48.8 in January from a final reading of 46.0 in December.
Analysts had expected the index to ease up to 46.8 in January.
A reading above 50.0 on the index indicates industry expansion, below indicates contraction.
Manufacturers signaled a rise in production volumes for the first time since March 2012, although the increase in output was only marginal.
Commenting on the report, Tim Moore, Senior Economist at Markit said, "Germany's private sector has kicked back into gear in January, as output rose at a pace that would deliver a swift recovery in GDP from the ground lost during the final quarter of 2012."
Following the release of the data, the euro turned higher against the U.S. dollar, with
EUR/USD
up 0.07% to trade at 1.3327.
Meanwhile, European stock markets were mixed. The EURO STOXX 50 fell 0.25%, France's CAC 40 declined 0.1%, London's FTSE 100 added 0.2%, while Germany's DAX retreated 0.25%.