Investing.com - The number of unemployed people in Germany rose for the third consecutive month in May, while the country's jobless rate held steady, official data showed on Wednesday.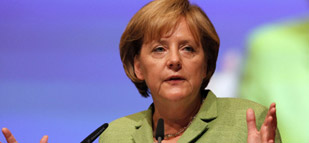 In a report, Germany's Federal Statistics Office said the number of unemployed people rose by a seasonally adjusted 21,000 in May, significantly above expectations for an increase of 5,000.
Jobless claims for April were revised to an increase of 6,000 people from a previously reported gain of 4,000.
The report showed that Germany's unemployment rate held steady at 6.9% this month, in line with expectations.
Following the release of the data, the euro trimmed gains to trade little changed against the U.S. dollar, with
EUR/USD
adding 0.03% to trade at 1.2859.
Meanwhile, European stock markets held on to losses. The EURO STOXX 50 fell 0.9%, France's CAC 40 declined 0.9%, Germany's DAX dropped 0.9%, while London's FTSE 100 retreated 1.1%.