Investing.com - Manufacturing activity in France fell unexpectedly in January, dropping to a four-month low, preliminary data showed on Thursday.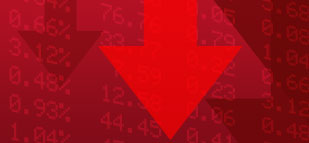 In a report, market research group Markit said that its preliminary French manufacturing purchasing managers' index fell to a seasonally adjusted 42.9 in January from a final reading of 44.6 in December.
Analysts had expected the index to ease up to 45.1 in January.
A reading above 50.0 on the index indicates industry expansion, below indicates contraction.
Commenting on the report, Jack Kennedy, Senior Economist at Markit said, "January's Flash PMI data signal a very disappointing start to 2013 and add to concerns that the French economy is sliding towards recession."
Following the release of the data, the euro added to losses against the U.S. dollar, with
EUR/USD
falling 0.17% to trade at 1.3295.
Meanwhile, European stock markets were lower after the open. The EURO STOXX 50 fell 0.5%, France's CAC 40 dropped 0.3%, London's FTSE 100 declined 0.15%, while Germany's DAX slumped 0.5%.