Investing.com - The euro zone's economy contracted in line with expectations in the second quarter of 2012, official preliminary data showed on Tuesday.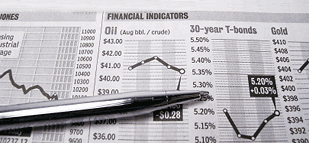 In a report, Eurostat said that the euro zone's gross domestic product shrank 0.2% in the April-to-June period, in line with expectations.
The euro zone's economy recorded no growth in the preceding quarter.
Year-on-year, euro zone GDP fell 0.4% compared to a year earlier, in line with expectations, after contracting at a rate of 0.1% in the previous quarter.
Following the release of that data, the euro remained higher against the U.S. dollar, with
EUR/USD
rising 0.3% to trade at 1.2369.
Meanwhile, European stock markets held on to broad gains. The EURO STOXX 50 rose 0.75%, France's CAC 40 added 0.6%, Germany's DAX climbed 1%, while London's FTSE 100 gained 0.55%.