Investing.com - Italy saw borrowing costs rose to the highest level since October at an auction of six-month government bonds on Tuesday, amid concerns that Italian election results could threaten economic reforms and reignite financial instability in the euro zone.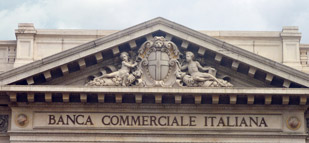 Italy's Treasury sold EUR8.75 billion worth of six-month government bonds at an average yield of 1.237% earlier in the day, up from 0.731% at a similar auction last month.
Demand was steady, with bids exceeding supply 1.44 times versus a "bid-to-cover" ratio of 1.64 in January.
The yield on Italian 10-year bonds stood at 4.77% following the auction.
Meanwhile, the euro remained higher against the U.S. dollar, with
EUR/USD
adding 0.34% to trade at 1.3108.
European stock markets held on to sharp losses. Italy FTSE MIB Index plunged 4.2%, the EURO STOXX 50 dropped 2.3%, France's CAC 40 declined 2%, Germany's DAX tumbled 1.8%, while London's FTSE 100 fell 1.2%.