Investing.com - U.S. wheat futures rallied sharply on Monday, as investors looked ahead to the U.S. Department of Agriculture's weekly update on U.S. planting progress to gauge crop prospects.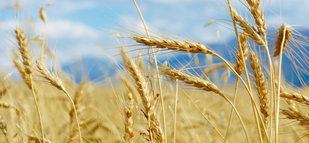 On the Chicago Mercantile Exchange, wheat for May delivery rose to a session high of $7.1600 a bushel, before trimming gains to last trade at $7.0213 a bushel during U.S. morning hours, up 1.29%, or 8.9 cents.
The May wheat contract fell 1.49%, or 10.4 cents, on Friday to settle at $6.9320 a bushel.
Wheat has been well-supported in recent weeks amid mounting concerns over the health of the U.S. winter-wheat crop.
Prices of the grain surged to an 11-month peak of $7.2340 a bushel on March 20. Futures have risen nearly 14% in March.
According to the USDA, approximately 34% of the Kansas wheat crop was rated in good to excellent condition as of last week, down from 37% a week earlier. Kansas is the largest wheat producing state in the U.S.
Elsewhere on the CBOT, soybeans futures for May delivery fell to a daily low of $13.9320 a bushel earlier, the weakest level since March 18, before erasing losses to trade at $14.2088 a bushel, up 0.9%, or 12.7 cents.
The May soybean contract lost 1.74%, or 25.0 cents, on Friday to settle at $14.0860 a bushel.
Soybeans prices rose 1.43%, or 20.2 cents, last week amid indications of strong export and crushing demand for U.S. supplies.
Meanwhile, corn futures for May delivery slumped to $4.7600 a bushel earlier in the session, the lowest since March 11, before turning higher to trade at $4.8463 a bushel, up 1.05%, or 5.0 cents.
The May corn contract picked up 0.1%, or 0.4 cents, on Friday to settle at $4.7900 a bushel.
Corn is the biggest U.S. crop, followed by soybeans, government figures show. Wheat was fourth, behind hay.