Investing.com - Soybean futures were down heavily during European morning trade on Wednesday, re-approaching a seven-week low hit earlier in the week as appetite for riskier assets weakened amid mounting fears over a Greek exit from the euro zone.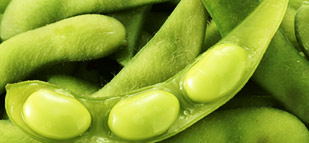 On the Chicago Mercantile Exchange, soybeans futures for July delivery traded at USD13.9125 a bushel during European morning trade, tumbling 1.55%.
It earlier fell by as much as 1.95% to trade at a session low of USD13.8650 a bushel. Prices touched USD13.7612 a bushel on May 14, the lowest since March 30.
Global equity and commodity markets have been rattled since the outcome of the May 6 elections in Greece, which threw the future of the country's international bailout deal into doubt and fuelled fears over a possible Greek exit from the euro zone.
Speculation over the possibility of a Greek exit from the euro zone intensified on Tuesday, as talks aimed at forming a coalition government failed.
A caretaker government will be appointed later Wednesday, with new elections likely in early June, fuelling fears over a potential Greek default and eventual exit from the euro zone.
Reports that Greeks have withdrawn as much as EUR700 million from the nation's banks since the outcome of the elections further added to the gloomy environment.
The heightened sense of risk aversion prompted investors to shun riskier assets, such as stocks and industrial commodities, and flock to the relative safety of the U.S. dollar.
The dollar index, which tracks the performance of the greenback versus a basket of six other major currencies, was up 0.23% to trade at 81.62, the highest since January 16.
A stronger dollar reduces the appeal of U.S. crops to overseas buyers and makes commodities less attractive as an alternative investment.
Also adding to the selling pressure was ongoing bouts of long liquidation by hedge funds and large institutional investors, selling contracts to lock in gains from an impressive rally that took prices to a four-year high of USD15.1237 a bushel on May 2.
Soybean prices rallied nearly 19% since the beginning of February, and rose almost 6.5% in April, as market sentiment has been dominated by concerns over distressed crops in major South American soy growers and amid indications demand for U.S. soy from top consumer China remains strong.
However, prices are down nearly 8% since the start of May, with market analysts expecting an ever deeper drop heading into the summer, as the soy harvest in South America nears completion and higher prices eventually reducing the amount of Chinese purchases.
Elsewhere on the Chicago Mercantile Exchange, wheat for July delivery dipped 0.25% to trade at USD6.0675 a bushel, while corn for July delivery declined 0.6% to trade at USD5.9313 a bushel.