Investing.com - U.S. soft futures were down sharply on Thursday, after comments by Federal Reserve Chairman Ben Bernanke sent the greenback broadly higher.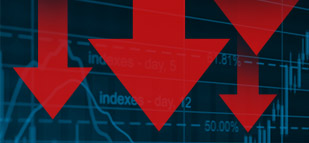 Agricultural commodities came under pressure from an overall weakness in other financial markets after Fed Chair Bernanke said the bank could begin slowing asset purchases by the end of 2013 and wind them down completely by the middle of 2014 if the economy picks up as the central bank expects.
Indications the Fed will begin to taper asset purchases sent the U.S. dollar higher across the board.
The dollar index, which tracks the performance of the greenback against a basket of six other major currencies, was up 0.8% to trade at a two-week high of 82.11.
A stronger greenback reduces the appeal of dollar-denominated commodities to overseas buyers and makes raw materials less attractive as an alternative investment.
On the ICE Futures U.S. Exchange, sugar futures for July delivery traded at USD0.1662 a pound, down 1.85% on the day. The July contract fell by as much as 3% earlier in the day to hit a session low of USD0.1643 a pound, the lowest level since June 14.
Sugar prices fell to a three-year low of USD0.1617 a pound on June 13, as farmers in Brazil started to accelerate harvesting of the nation's sugar crops.
Brazil is the world's largest sugar producer and exporter, with the U.S. Department of Agriculture estimating the nation accounts for nearly 20% of global production and 39% of global sugar exports.
Meanwhile, Arabica coffee for September delivery traded at USD1.2295 a pound, down 1% on the day. The September contract fell by as much as 1.5% earlier to hit a daily low of USD1.2238 a pound.
Coffee prices plunged to a three-year low of USD1.2117 a pound on June 12, as concerns over ample global supplies drove prices lower.
The coffee market has been under heavy selling pressure in recent weeks as traders eyed a huge harvest in top grower Brazil.
Some technical selling also weighed after prices broke below key support levels, triggering a flurry of automatic sell orders amid bearish chart signals.
Elsewhere, cotton futures for December delivery traded at USD0.8529 a pound, down 1.5% on the day. The December contract fell by as much as 1.7% earlier in the session to hit a daily low of USD0.8517 a pound, the weakest level since June 10.
Cotton prices have been subject to heavy profit-taking after front-month prices rose to a three-month high of USD0.9257 a pound on June 14.