Investing.com - U.S. soft futures were mostly higher on Monday, with sugar prices climbing to a five-week high amid concerns over crop prospects in top grower Brazil.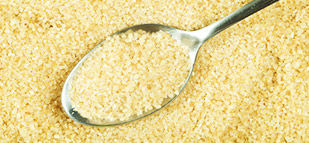 On the ICE Futures U.S. Exchange, sugar futures for October delivery traded at USD0.1706 a pound, up 0.75% on the day.
The October contract rose by as much as 1.3% earlier in the day to hit a session high of USD0.1716 a pound, the strongest level since May 24.
Sugar prices have been well-supported in recent sessions amid concerns sugar growers in Brazil's center south-region will use more cane to make ethanol as prices for the sweetener tumble.
Sugar prices fell to a three-year low of USD0.1617 a pound on June 13.
Brazil is the world's largest sugar producer and exporter, with the U.S. Department of Agriculture estimating the nation accounts for nearly 20% of global production and 39% of global sugar exports.
Meanwhile, Arabica coffee for September delivery traded at USD1.2015 a pound, up 0.6% on the day. The September contract traded in a tight range between USD1.1873 a pound, the daily low and a session high of USD1.2028 a pound.
Coffee prices plunged to a three-year low of USD1.1717 a pound on June 20, as concerns over ample global supplies drove prices lower.
The coffee market has been under heavy selling pressure in recent weeks as traders eyed a huge harvest in top grower Brazil.
Some technical selling also weighed after prices broke below key support levels, triggering a flurry of automatic sell orders amid bearish chart signals.
Elsewhere, cotton futures for December delivery traded at USD0.8476 a pound, up 0.15% on the day. The December contract fell by as much as 1.7% earlier in the session to hit a daily low of USD0.8416 a pound, the weakest level since June 6.
Cotton traders looked ahead to the release of the U.S. Department of Agriculture's weekly update on planting progress later in the day to gauge crop prospects.