Investing.com - Oil prices inched higher in the early part of Tuesday's Asian session after Saudi Arabia said current prices will not damage global economic growth, perhaps implying the largest producer in the Organization of Petroleum Exporting Countries sees little need to boost output in the near-term.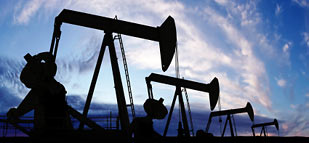 On the New York Mercantile Exchange, light, sweet crude futures for April delivery rose 0.09% to USD93.82 per barrel in Asian trading Tuesday after settling down 0.30% at USD93.20 per barrel in U.S. trading Monday.
Oil fell in the U.S. on the back of some tepid housing data. In U.S. economic news, the National Association of Homebuilders said its March Housing Market Index fell to 44 from 46 in February in what is the lowest reading since October. Analysts expected a March reading of 48.
Saudi Arabian oil minister Ali al-Naimi said oil prices at current levels should not hamper Asian growth. China, among other emerging Asian economies, have previously grappled with high oil prices. China is the second-larges oil consumer in the world behind the U.S. al-Naimi said crude at $100 per barrel is a reasonable price.
Elsewhere, traders see support for oil futures, particularly Brent, the global benchmark, Iran and the West are still butting heads over the OPEC member's nuclear regime. Some Western nations, including the U.S., have levied economic sanctions against Iran making it difficult for the country to sell its oil in U.S. dollars or euros.
Armed clashes broke out at Libyan oil field between a militia group and protesters seeking jobs. Libya, also an OPEC member, is home to Africa's largest oil reserves.
Meanwhile, Brent futures for May delivery fell 0.03% to USD109.41 per barrel on the ICE Futures Exchange.