Investing.com - Crude oil futures rallied higher Thursday as strong pending U.S. home sales and a falling U.S. dollar lifted sentiment for the black gold.
On the New York Mercantile Exchange, light, sweet crude futures for June settlement traded at USD104.58 a barrel, up 0.44%.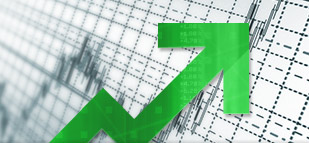 Oil hit a high of USD104.91 a barrel and a low of USD103.86 a barrel during the trading session.
Sparking the pro growth oil bullishness, pending U.S. home purchases surged 4.1% in March to 101.4, the highest level since April, 2010.
However, government data indicated U.S. Initial Jobless Claims fell less-than-expected to a seasonally adjusted 388K last week from 389K in the preceding week whose figure was revised up from 386K.
Analysts had expected Initial Jobless Claims to fall to 375K last week.
In the euro zone, the European Commission reported that an index of executive and consumer sentiment dropped to 92.8 from a revised 94.5 in March.
Economists were expecting a slide to 94.2 adding to the negative euro region sentiment.
However, Ben Bernanke signaled yesterday that further stimulus from the central bank is unlikely unless the economy surprisingly starts to weaken.
The Fed Chief repeated his goal of keeping borrowing costs low until late 2014, at the earliest.
The U.S. dollar index, which tracks the performance of the greenback against a basket of major currencies, gave back 0.17% to 79.00, adding to the bullish oil environment.
In Iranian news, Iran's envoy to Moscow stated that Iran is considering a Russian proposal to avert the pending additional oil sanctions.
Helping to ease Iranian tensions, Israel's Army Chief of General Staff Benny Gantz stated, " Iran's leadership is rational and isn't seeking to build a nuclear bomb."
On the ICE Futures Exchange, Brent oil futures for June delivery traded higher by 0.61% at USD119.08 a barrel.