Investing.com- Crude oil futures bounced back in Friday's Asian session after posting small losses during Thursday's U.S. session amid some slack consumer data and negative comments about the fiscal cliff from one marquee U.S. politician.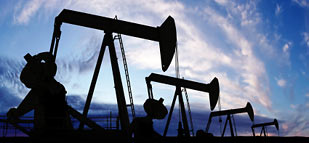 On the New York Mercantile Exchange, light, sweet crude futures for February delivery rose 0.48% to USD91.31 per barrel in Asian trading Friday. West Texas Intermediate traded as high as USD91.50 per barrel and as low as USD90.98 in the early part of Friday's Asian session.
The fact oil is trading higher on Friday is arguably impressive considering some of the tough headlines out of the U.S. on Thursday. U.S. stocks and some other high-beta assets slid after Senate Majority Leader Harry Reid, a Nevada Democrat, said that appears clear the U.S. will go over the dreaded fiscal cliff. Following those comments, investors fled riskier assets in favor of safe havens, including gold.
Add to that, oil had to overcome some disappointing news about the U.S. consumer. In U.S. economic news, the Conference Board said its consumer confidence index fell to 65.1 this month from a downwardly revised 71.5 in November. Economists expected a December reading of 70.
The U.S. consumer accounts for about 70 percent of GDP in the world's largest economy and the U.S. is also the world's top oil consumer.
Although not all of the reported USD600 billion in spending cuts that would come as a result of the fiscal cliff will go into effect immediately, roughly USD110 billion could hit right away if the January 1, 2013 to craft a resolution is missed.
That could trigger weak demand for crude, particularly if U.S. employers lower their already tepid pace of hiring and the economy stalls.
Elsewhere, Brent futures for February delivery traded on the ICE Futures Exchange added 0.02% to USD111.03 per barrel.