Investing.com - Crude oil prices dipped in Asia on Wednesday after industry data showed only a mild drop in U.S. stockpiles ahead of government data.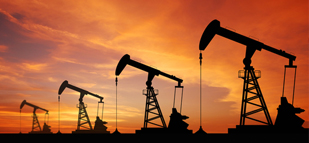 The American Petroleum Institute, an industry group, said late Tuesday that its data showed a 555,000-barrel decline in crude stocks in the pasyt week. The group also said that gasoline supplies rose by 3.6 million barrels, while distillate stocks grew by 2.5 million barrels, according to the sources.
On the New York Mercantile Exchange, West Texas Intermediate crude oil for delivery in September traded at $101.86 a barrel, down 0.52%, after hitting an overnight session low of $102.14 a barrel and a high of $103.38 a barrel.
Brent oil on the ICE futures exchange fell 0.3% to $107.33 a barrel.
Analysts expect crude oil inventories in the U.S. to fall by 2.786 million barrels in Department of Energy data due Wednesday.
Overnight, markets also tracked events unfolding in Ukraine and in Gaza, with investors looking for fresh signs to indicate whether geopolitical tensions in will threaten Russian and Middle East oil exports, and the uncertainty allowed for choppy trading at times on Tuesday.
IThe Labor Department reported earlier that the U.S. consumer price index rose 2.1% in June, unchanged from the previous month and in line with forecasts, which drew applause in energy markets by fueling hopes that a more upbeat U.S. economy will demand more fuel and energy going forward.
On a month-over-month basis, U.S. consumer prices were up 0.3% after a 0.4% increase in May, also in line with expectations.
June's core inflation rate, which excludes food and energy costs, rose by 0.1% from May and 1.9% on year, slightly below market calls for 0.2% and 2.0% readings, which revealed that gasoline prices drove the headline rate.
Elsewhere, the National Association of Realtors reported earlier that existing U.S. home sales rose 2.6% to 5.04 million units in June from 4.91 million in May, beating market forecasts for a 2.0% rise to 4.97 million units.