Investing.com - Natural gas futures regained strength on Tuesday, as investors returned to the market to seek cheap valuation's after Monday's sell-off.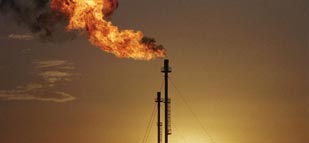 Market players continued to focus on near-term weather forecasts to gauge the strength of demand for the fuel.
On the New York Mercantile Exchange, natural gas futures for delivery in August traded at USD3.751 per million British thermal units during U.S. morning trade, up 2% on the day.
The August contract rose by as much as 2.2% earlier in the day to hit a session high of USD3.762 per million British thermal units.
Natural gas prices tumbled by as much as 4% on Monday after weather forecasting models pointed to milder weather temperatures across most parts of the U.S. Northeast and Midwest for the rest of July.
The U.S. National Weather Service forecast predicted below-normal temperatures covering the heavily populated Northeast and Midwest regions over the next six-to-14 days.
Mild summer temperatures reduce the need for gas-fired electricity to cool homes.
Meanwhile, U.S. supply levels also remained in focus. Total U.S. natural gas storage stood at 2.745 trillion cubic feet as of last week, 1.2% below the five-year average and 13% below last year's level.
Early injection estimates for this week's storage data range from 45 billion cubic feet to 60 billion cubic feet, compared to a 26 billion cubic feet increase during the same week a year earlier.
The five-year average for the week is a build of 53 billion cubic feet.
Elsewhere on the NYMEX, light sweet crude oil futures for delivery in September fell 0.1% to trade at USD106.90 a barrel, while heating oil for August delivery added 0.1% to trade at USD3.069 per gallon.