Investing.com - Natural gas futures were up for a second day on Tuesday, as market players looked ahead to a closely watched U.S. government report on natural gas supplies on Thursday.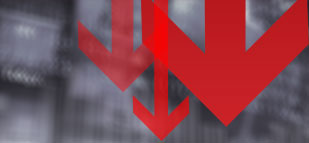 Market players continued to focus on shifting weather forecasts for the next few weeks to gauge the strength of U.S. heating demand.
On the New York Mercantile Exchange, natural gas futures for delivery in January traded at USD3.304 per million British thermal units during U.S. morning trade, plunging 3.3%.
It earlier fell by as much as 3.6% to trade at a session low of USD3.285 per million British thermal units. The January contract tumbled to a three-month low of USD3.263 per million British thermal units on December 14.
Natural gas traders looked ahead to weekly data from the U.S. government on natural gas supplies on Thursday to gauge the strength of demand for the heating fuel.
Early withdrawal estimates range from 53 billion cubic feet to 81 billion cubic feet. Inventories fell by 100 billion cubic feet in the same week a year earlier, while the five-year average change for the week is a decline of 144 billion cubic feet.
Total U.S. gas supplies stood at 3.806 trillion cubic feet as of last week, 1% higher than last year at this time and 8% above the five-year average for this time of year.
Natural gas prices came under further pressure after long-term weather forecasts moderated to more normal temperatures.
The U.S. National Weather Service's six-to-10-day weather outlook released earlier called for below-normal temperatures only in some parts of the West, with normal readings expected for most of the rest of the nation.
Forecasts originally called for colder-than-normal weather during the period.
Bearish speculators are betting on the mild weather reducing winter demand for the heating fuel. The heating season from November through March is the peak demand period for U.S. gas consumption.
The heating fuel has lost nearly 17% since touching a 14-month high of USD4.001 per million British thermal units on November 26, after forecasters said December temperatures should be warmer-than-normal.
Elsewhere on the NYMEX, light sweet crude oil futures for delivery in February added 0.2% to trade at USD88.56 a barrel, while heating oil for January delivery eased up 0.4% to trade at USD3.008 per gallon.