Investing.com - Natural gas prices fell in U.S. trading on Friday after investors locked in gains and sold for profits after official data showed supplies rose less than expected last week.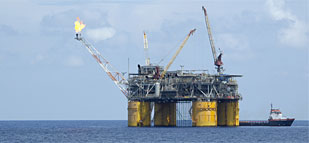 On the New York Mercantile Exchange, natural gas futures for delivery in June traded at USD4.237 per million British thermal units, down 0.57%.
The commodity hit a session low of USD4.216 and a high of USD4.295.
The U.S. Energy Information Administration said in its weekly report on Thursday that natural gas storage in the U.S. in the week ending May 17 rose by 89 billion cubic feet, below expectations for an increase of 91 billion cubic feet, which reflected heightened demand.
Inventories rose by 75 billion cubic feet in the same week a year earlier, while the five-year average change for the week is a rise of 90 billion cubic feet.
Total U.S. natural gas storage stood at 2.053 trillion cubic feet as of last week. Stocks were 680 billion cubic feet less than last year at this time and 84 billion cubic feet below the five-year average of 2.137 trillion cubic feet for this time of year.
The report showed that in the East Region, stocks were 111 billion cubic feet below the five-year average, following net injections of 46 billion cubic feet.
Stocks in the Producing Region were 22 billion cubic feet below the five-year average of 850 billion cubic feet after a net injection of 32 billion cubic feet.
The data sent prices shooting up to levels ripe for profit taking on Friday.
Elsewhere, weather forecasting models pointed to a longer-term warming trend for much of the U.S., though some calls for below-normal temperatures in parts of the eastern U.S. weighed on prices.
Hotter temperatures send prices rising on sentiments that demand for natural gas will increase at the country's thermal power plants as businesses and households crank up their air conditioning units.
Elsewhere on the NYMEX, light sweet crude oil futures for delivery in July were down 0.07% and trading at USD94.18 a barrel, while heating oil futures for June delivery were down 0.03% at USD2.8592 per gallon.