Investing.com - U.S. grain prices ended Friday's session broadly higher, as investors returned to the market to seek cheap valuations following Thursday's heavy losses.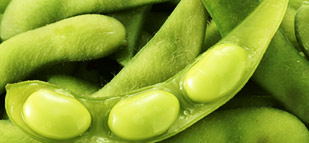 Investors continued to focus on weather conditions and crop prospects in the U.S. Midwest and Great Plains-region.
On the Chicago Mercantile Exchange, soybeans for November surged 3.2% on Friday to settle the week at USD13.2800 a bushel by close of trade. Prices of the oilseed tumbled 1.3% on Thursday to settle at USD12.8660 a bushel.
The November soy contract rallied 4.2% on the week.
Prices came under pressure on Thursday after wet weather eased concerns over potential crop damage.
But revised forecasts on Friday called for warmer and drier weather across major soy-growing states in the U.S. Midwest during the next three-to-five-days.
Agricultural traders pay close attention to the weather because farmers need favorable conditions to grow large crops to replenish low inventories.
Meanwhile, findings from the Pro Farmer Midwest Crop Tour showed that the soybean harvest in top producer Iowa could be below average in the current market season.
Tour participants include farmers, brokers, hedge fund analysts, agronomists and grain buyers, who travel the main corn-and-soybean-growing regions in seven states over four days.
Elsewhere on the Chicago Board of Trade, corn futures for December delivery rallied 1.2% on Friday to settle the week at USD4.7000 a bushel. The new-crop December contract plunged 3.9% on Thursday to settle at USD4.6440 a bushel.
On the week, the December corn contract added 1.4%.
Prices rebounded on Friday as the same weather conditions that boosted soybeans supported corn as well.
The Pro Farmer Midwest Crop Tour projected Iowa's average corn yield at 171.9 bushels per acre, up 20% from last year.
Meanwhile, wheat for December delivery rose 0.86% on Friday to settle the week at USD6.4600 a bushel. CBOT December wheat prices fell 1.35% on Thursday.
The December wheat contract ended the week with a modest gain of 0.4%.
In the week ahead, corn and soybean traders will continue to pay close attention to weather forecasts for grain-growing regions in the U.S. Midwest, while wheat traders will monitor temperatures in the Great Plains-region.
Corn is the biggest U.S. crop, followed by soybeans, government figures show. Wheat was fourth, behind hay.