Investing.com - Gold futures traded higher Friday, as sharply lower than expected nonfarm payroll numbers and euro zone political uncertainty drove investors to the precious metal, despite a strong U.S. dollar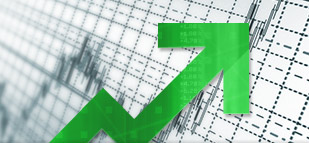 On the Comex division of the New York Mercantile Exchange, Gold futures for June delivery traded at USD1642.15 a troy ounce climbing 0.45%.
It earlier traded at a session low USD1626.85 a troy ounce. Gold was likely to find support at USD1626.85 and resistance at USD1672.15.
Igniting the positive gold sentiment, U.S. nonfarm payrolls advanced less-than-expected last month, official data showed on Friday.
The U.S. Department of Labor reported non-farm payrolls climbed to a seasonally adjusted 115K, from 154K in the preceding month whose figure was revised up from 120K.
Economists had expected U.S. non-farm payrolls to rise 170K last month.
Adding to the uncertainty, France and Greece will hold elections over the weekend.
French voters will decide on the final round of the countries presidential race and Greece will be voting on a new parliament.
Francois Hollande, the Socialist challenger for the French highest office, is the leading incumbent. He is calling for a re-negotiation of the budget pact with European leaders, saying it needs to place more of an emphasis on growth. He has rejected Sarkozy's plan to increase sales taxes to fund lower payroll charges.
Meanwhile in Greece, neither of the two major political parties, New Democracy and Socialist Pasok is likely to win the majority.
In other news, physical demand remained subdued, as buyers in India were put off by a weaker rupee and high prices.
US Dollar Index, which tracks the performance of the greenback versus a basket of six other major currencies, rose 0.39% to trade at USD79.56.
Elsewhere on the Comex, Silver for July delivery soared 1.00% to trade at USD30.310 a troy ounce while Copper for July delivery gave back 0.43% to trade at USD3.720 a pound.