Investing.com - Gold prices fell on Friday after data revealed orders for long-lasting manufactured goods in the U.S. came in much stronger in April than anticipated and fueled demand for the U.S. dollar, which normally trades inversely with gold.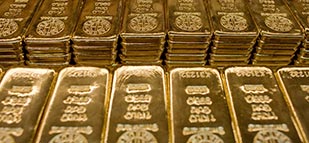 On the Comex division of the New York Mercantile Exchange, gold futures for June delivery were down 0.37% at USD1,386.55 a troy ounce in U.S. trading on Friday, up from a session low of USD1,382.65 and down from a high of USD1,396.85 a troy ounce.
Gold futures were likely to test support USD1,353.55 a troy ounce, Wednesday's low, and resistance at USD1,413.05, Wednesday's high.
In the U.S., the Commerce Department reported that core durable goods orders, which are stripped of volatile transportation items, rose 1.3% in April, beating expectations for a 0.5% increase after contracting by 1.7% in March.
Broader orders for durable goods, which include transportation items, rose 3.3% last month, more than market calls for a 1.5% increase after a 5.9% contraction in March.
The numbers sparked demand for the greenback by stoking sentiments that the Federal Reserve may be closer to winding down monetary stimulus programs.
Stimulus tools such as the Fed's monthly USD85 billion bond-buying program weaken the dollar to spur recovery, and talk of their dismantling can strengthen the greenback.
The dollar gave back its earlier gains on Friday, though gold prices continued to hover in negative territory.
Elsewhere on the Comex, silver for July delivery was down 0.09% at USD22.487 a troy ounce, while copper for July delivery was down 0.09% and trading at USD3.301 a pound.