Investing.com - Crude oil futures rose in U.S. trading on Friday, caught in a tug-of-war among investors digesting weaker-than-expected U.S. gross domestic product data.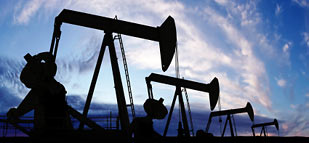 On the New York Mercantile Exchange, light, sweet crude futures for delivery in June traded at USD104.72 a barrel, up 0.17%, off from a session high of 104.89 and up from an earlier session low of USD103.75.
The U.S. Commerce Department on Friday reported that U.S gross domestic product grew 2.2% in the first quarter, below estimates for a 2.5% gain.
Despite improving consumer demand, reduced government spending and business investment cut into growth.
The news was initially bearish for oil, as a weaker U.S. economy would need less oil and fuels to grow.
However, the Thomson Reuters/University of Michigan's consumer sentiment index hit 76.4 in April, beating expectations for a 75.7 reading, which was bullish for crude.
Meanwhile, fears that a weaker economy may prompt the Federal Reserve to consider stimulating the economy via monetary easing sent oil zigzagging further as well.
Stimulus measures often illustrate a weak economy that is in need of stronger medicine when interest-rate cuts alone won't suffice.
However, stimulus measures also inject liquidity into the economy that often finds its way to commodities markets, which would be bullish for crude.
By mid-session trading on Friday, the market decided crude was due to a rise either way and investors went long.
On the ICE Futures Exchange, Brent oil futures for June delivery were down 0.35% and trading at USD119.50 a barrel, up USD14.78 from its U.S. counterpart.