Investing.com - Crude oil futures soared in U.S. trading on Friday after reports emerged Iran may be closer to developing weapons-grade uranium.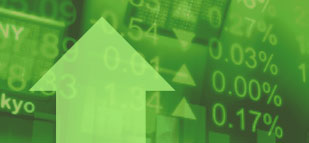 Clashes between Israeli security forces and Hamas militants pushed up prices as well on fears that fighting could aggravate tensions across the oil-rich Middle East and threaten supply.
On the New York Mercantile Exchange, light, sweet crude futures for delivery in January traded at USD87.03 a barrel on Friday, up 1.35%, off from a session high of USD87.34 and up from an earlier session low of USD85.42.
An International Atomic Energy Agency report on Iran found that the country has installed centrifuges to further enrich uranium, Reuters reported earlier.
The news sent oil gaining as it comes at a time of escalating military campaigns between Israel and Hamas.
Fears that a regional military conflict remains a very possible threat sent prices soaring.
Meanwhile in the U.S., an oil platform fire that injured workers in the Gulf of Mexico kept prices up as well.
The U.S., however, is awash in supply, which capped the commodity's gains.
Markets brushed off weak economic news out of the U.S.
U.S. industrial production fell unexpectedly in October, the Federal Reserve reported Friday.
Industrial production fell 0.4% following a gain of 0.2% in September, whose figure was revised down from 0.4%.
Analysts had expected industrial production to rise 0.2% in October, and the unpleasant surprise sparked a risk-off trading session that came at the euro's expense.
On the ICE Futures Exchange, Brent oil futures for January delivery were up 0.57% and trading at USD108.62 a barrel, up USD21.59 from its U.S. counterpart.